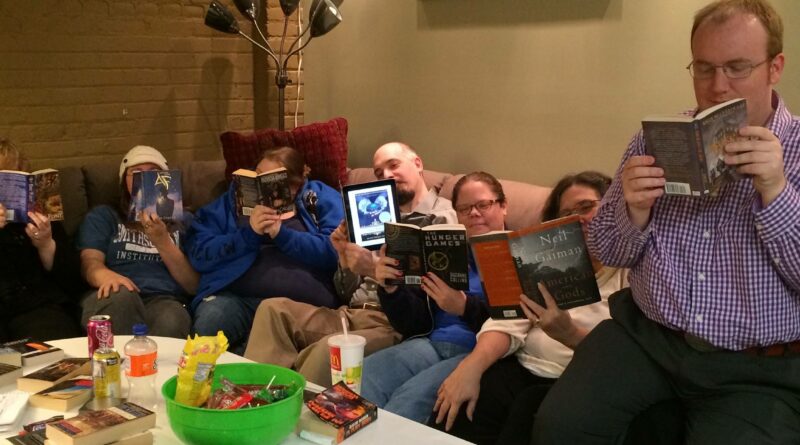 Remember the book that started it all? What was ground zero for your fascination with science fiction, fantasy or horror? Do you love a good discussion about these types of genre books that you may have loved, or hated, or just don't get? Come join us as we explore the books that were important to the history of the genre, that we are curious about, or that are important in our own personal histories.
We meet the first Tuesday of every month, starting at 7 pm and the discussion beginning at 7:30 pm. We've been meeting hybrid — with some people in person and some people online. Contact us for an invite to the discord channel we're using.
We select titles three months in advance, which means at each meeting we will choose a new book for the third month out from that meeting. Geeks Read includes a potluck of treats, so feel free to bring something tasty!
Check out our past selections here.
Join our Google group Geeks Read or like us on Facebook to find out what we're reading next.
---
If you are interested in more information or have questions, contact Geeks Read at geeksread@geekpartnership.org